School, Pandemic and Resilience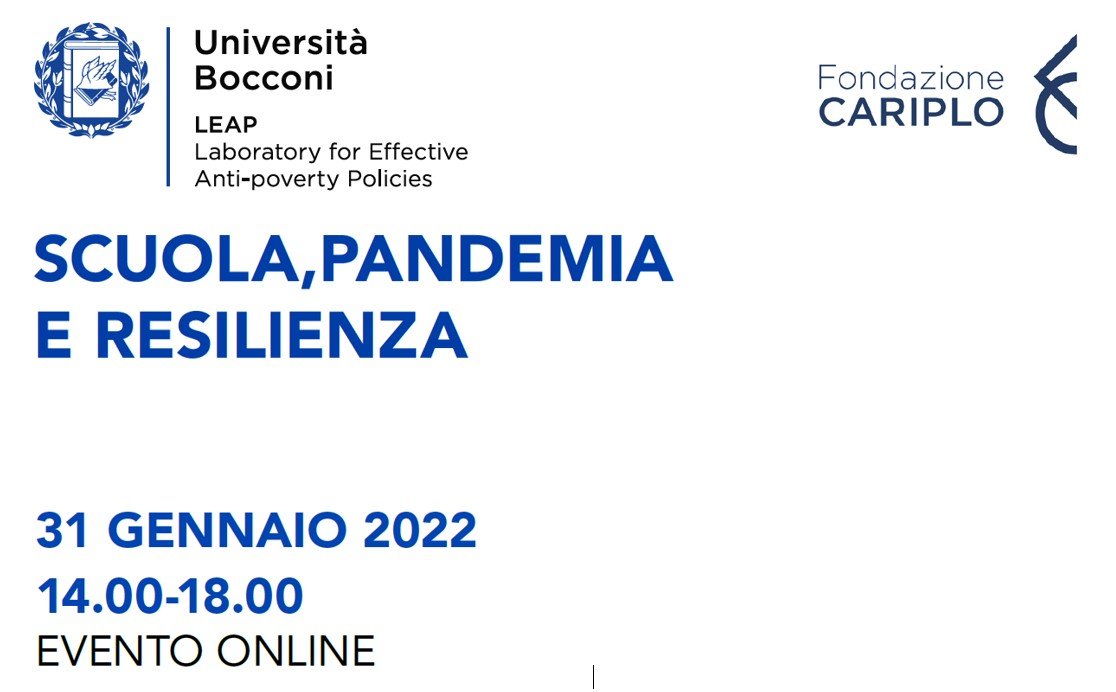 LEAP is pleased to announce the upcoming event: SCHOOL, PANDEMIC AND RESILIENCE, organized with Fondazione Cariplo.
The event will bring together the Italian Minister of Education and experts to discuss the challenges the pandemic has posed to the Italian schooling systems and potential solutions. During the event, LEAP director Eliana La Ferrara will launch the new editions of "TOP: tutoring online program", aimed at mitigating inequalities in education by helping disadvantaged middle school students. 
(The event will be held in Italian.)